A video on blending our Backdrops
| | |
| --- | --- |
| The leader in railroad entertainment, video producer Green Frog Productions has released a new video as part of a series on building model railroads. This release is on installing and blending a Photo Mural BackDrop into a layout. Mostly on blending with a little on one way of installation. | |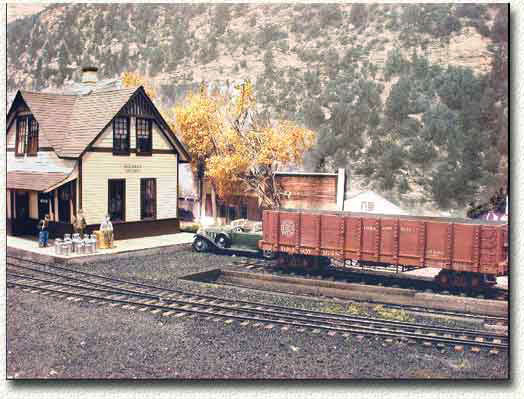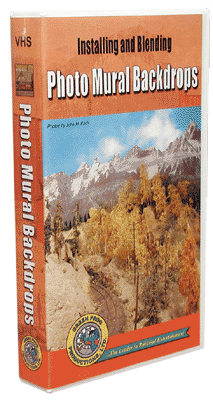 Please don't call Green Frog for anything regarding backdrops. They sell videos!
The real Dolores or a model?

Comments on the video:

They follow our recommendations on installation except for 3 points.

1) We don't recommend cutting off the sky. It is difficult and may ruin your backdrop. The media is 12 mils with a nylon mesh inside and the detail is too much for a knife. You will end up with a blue halo. However, many people have done it and had good results.

2) We don't recommend touching the printed surface too much. The media and ink are tough but we have had people touch the surface with hands covered with grease, plaster, dirt ...... and then try to scrub it off as if it were cookware. If you must touch the surface, wash your hands or wear white gloves.

3) Custom work is limited. Some changes are free, some we charge, others are not available.